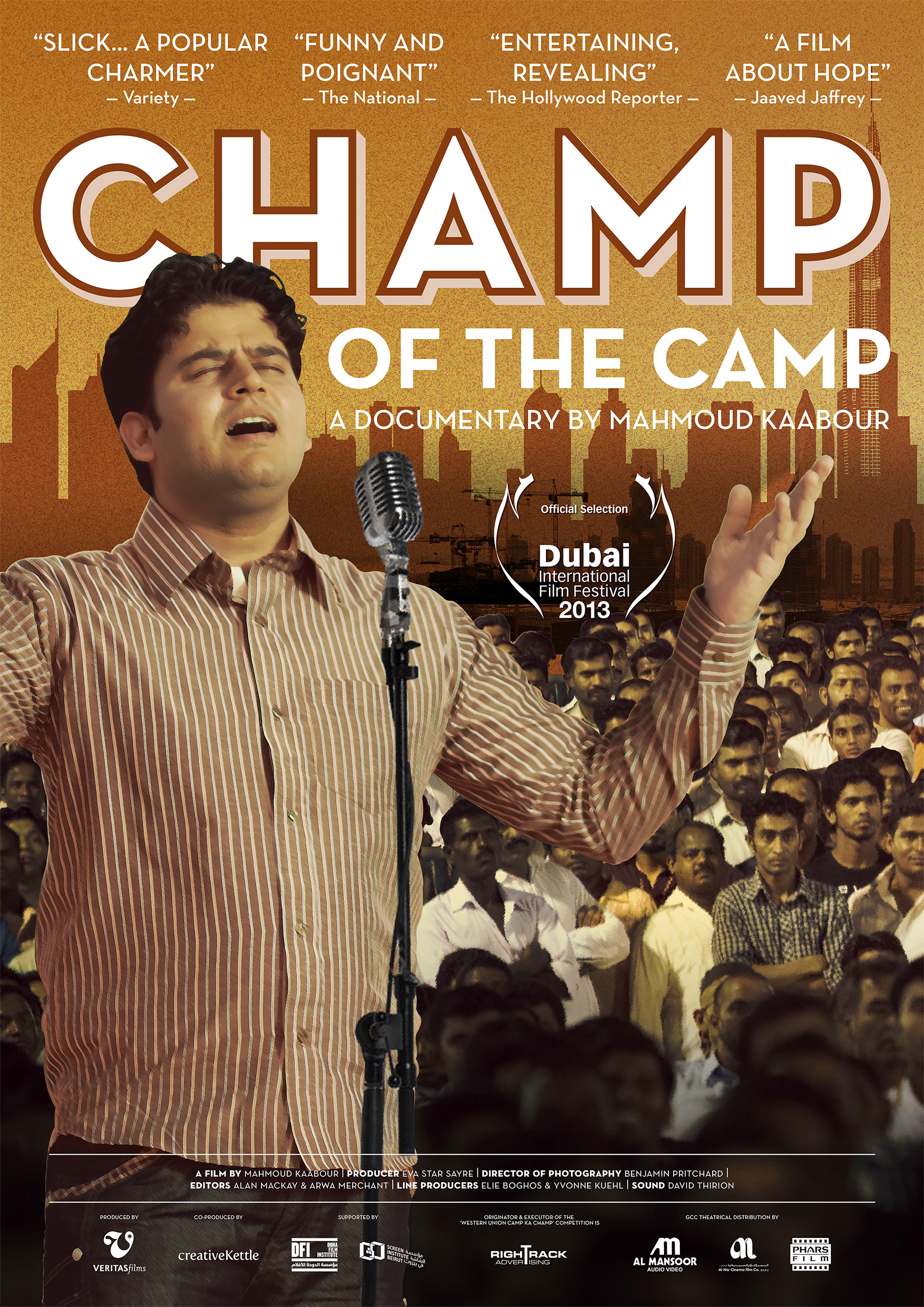 Champ of the Camp
Hailed by critics world-wide for its entertaining yet highly sympathetic look at a human issue that has troubled the Arabian Gulf for decades, "Champ of the Camp" is the first feature-length documentary shot in the labor camps of the United Arab Emirates.
It follows a massive Bollywood singing and trivia competition among thousands of laborers, and puts a face to this vast and isolated population of men who come to build the dream cities of the Arab world while supporting their societies and economies back home in India, Pakistan, and Bangladesh.
At once funny, heart-wrenching, and full of beautiful songs, the film alternates between the X Factor style suspense of the competition and the gritty reality of the labor environment, introducing us along the way to memorable characters who may be on their way to fame.
Released Dec. 2013. 75 minutes and 52 minutes.
"Slick… A popular charmer" – Variety
"Entertaining, revealing" – The Hollywood Reporter
"A rare and touching look at the lives of Dubai's migrant workers" - CNN